Road Trip through Montenegro
{lg_Posted} 06.21.2019, {lg_by}
Plan your road trip through Montenegro with us! We will take you through this marvelous land of adventure.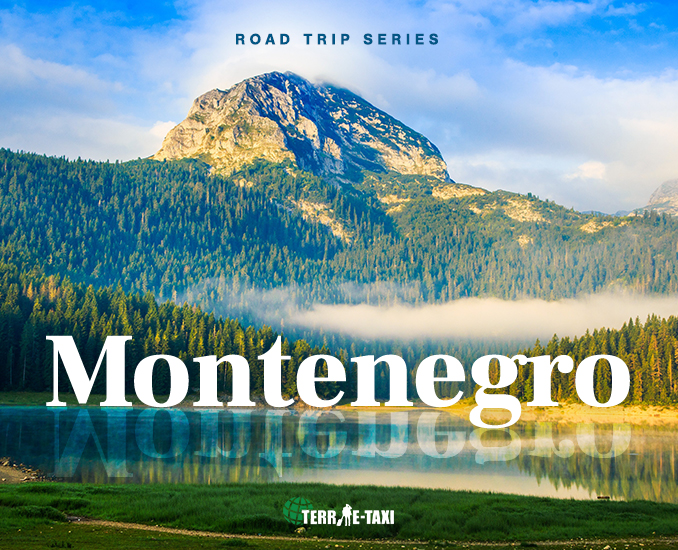 This summer we bring you the Road Trip series fresh off the press. We lurked in all of the corners of the mighty Internet, consulted Google trending searches, and have heard your pleas.
How to plan a summer in Montenegro, you asked. What to see in Montenegro? You wondered how to travel through Montenegro? Should you use public transport or rent a car in Montenegro? How to get to Tara river and Durmitor Black lake? How's the nightlife in Budva? What to see in Old Town of Kotor? Where to stay in Kotor Bay? Travel Guide through Montenegro? How to get from the Tivat airport to your accommodation? Or was it Podgorica airport to your destination?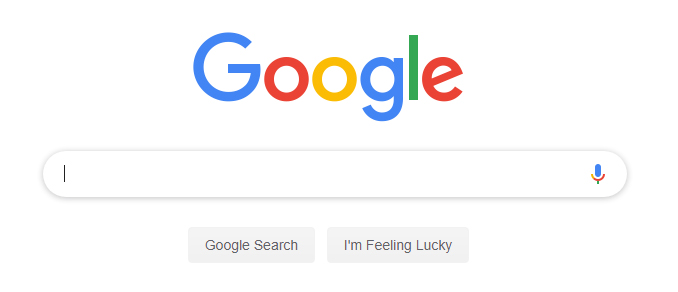 We heard you.
But your questions did not stop there, so we sat down, did some good ol' fashion brainstorming.
After a thorough research, local tips on what to visit in Montenegro, we are proud to present our Summer Road Trip series.
Buckle up, and get your maps in order, we are taking off.
Why visit Montenegro?
Last week we encountered a local sitting in the shade of a fig tree on our scenic way to Old Town Kotor. We stopped near his leisure spot to admire the view over the Kotor Bay, and, as it is almost customary here, began a conversation.
'If they ever ask me, why I fell in love with Montenegro,' he said as the conversation flowed, 'I would say all the riches this land and people provide.'
It turned out that he is a Czech national who first came across Montenegro in the '70s. Ever since he spends his summers here.
Why visit? If you are chasing an adventure, the thrill of the unknown, then this country has a lot to offer. Whether you prefer beautiful landscapes, fantastic and exotic food, stunning beaches, rich history, sailing escapades, or the fact that Montenegro is not yet on everyone's radar, Montenegro has something to offer to all types of travellers.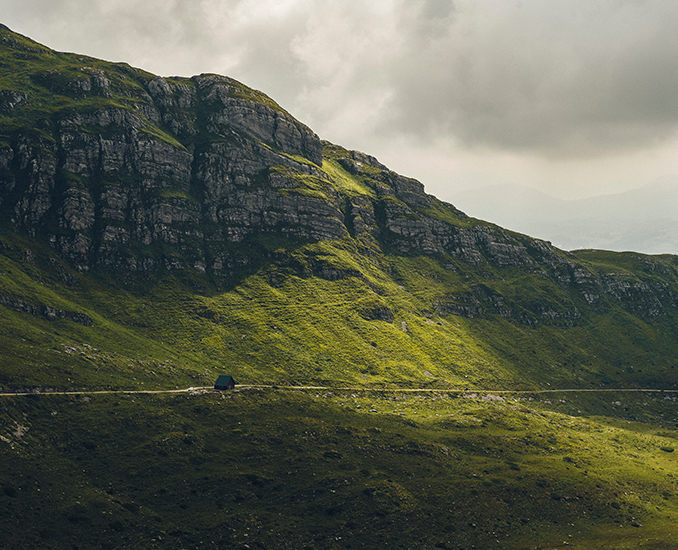 How to plan your trip
Let us assume that you have booked a 7 day holiday, even though we strongly recommend 10 day to discover Montenegro's best places.
Montenegro's tourism season goes from March to the end of October. Well, to be fair, the best time to visit depends on what kind of holiday you like. Montenegro offers everything from lazy beach holiday to adrenaline spiked one.
Whether you prefer summer months from May to October, or snowed in holidays, Montenegro is ideal for summer touring the coastal towns and discovering the mountains, but a quiet winter getaway, especially if you want a quiet Christmas getaway can be enchanting too.
Nonetheless adjust your itinerary to the time of the year and the type of holiday you prefer.
Rent a car
We cannot stress enough how important it is to rent a car. People often think of renting a car when they go on vacation and are flying to their destinations. However, it can make sense to rent a car for a road trip. If you do not trust us, check out 12 Tips for planning the ultimate road trip in Montenegro recommended by Meander Bug.
Here are the tips, reasons, all needed information and reliable sources for renting a car for your stay in Montenegro.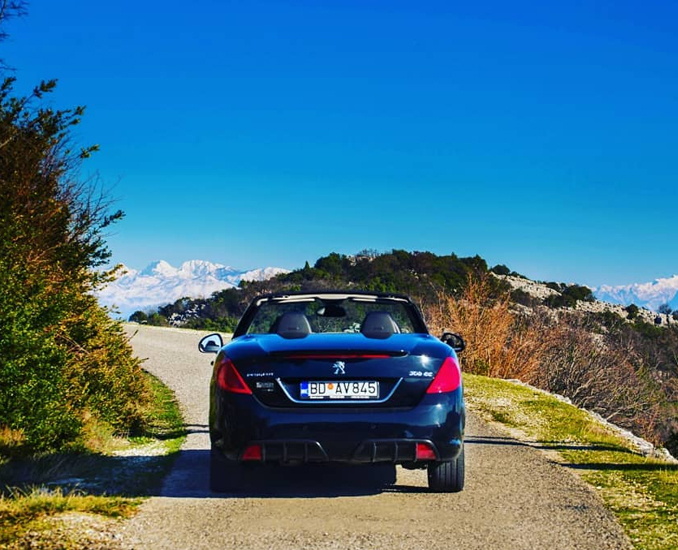 What to see while on your stay in Montenegro?
In the series that will follow during the following months, we will write you long travel guides to follow our road trip itinerary.
Depending on whether you land in Tivat airport, Podgorica airport or Dubrovnik airport, we advise you pick up your rent a car upon your arrival. From there on, follow our itinerary.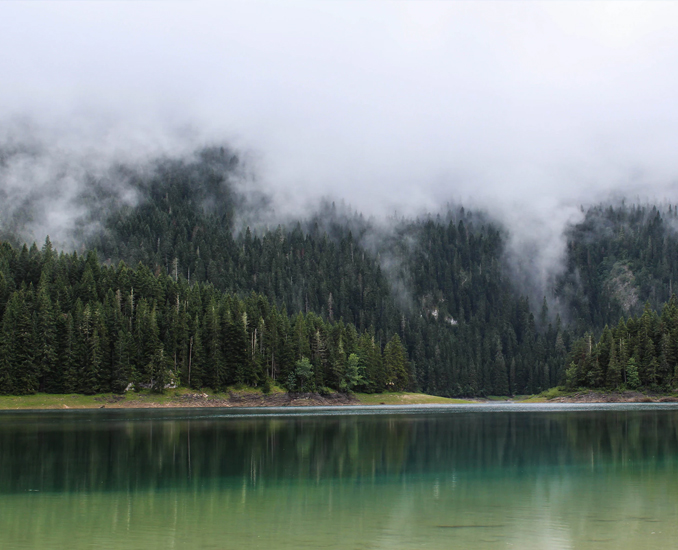 Road trip itinerary
Day 1: Explore Budva and Sveti Stefan
We would argue that many believe Budva Riviera to be the most popular holiday area on the Montenegrin coast. Budva is known for its parties and nightlife (it is said that it is next Ibiza), large hotels and beautiful beaches.
During the peak season of July and August it's a bustling, busy, jampacked place full of beach bars and glistening bodies under the sun. During other months it's still got that resort vibe but without the intense crowds.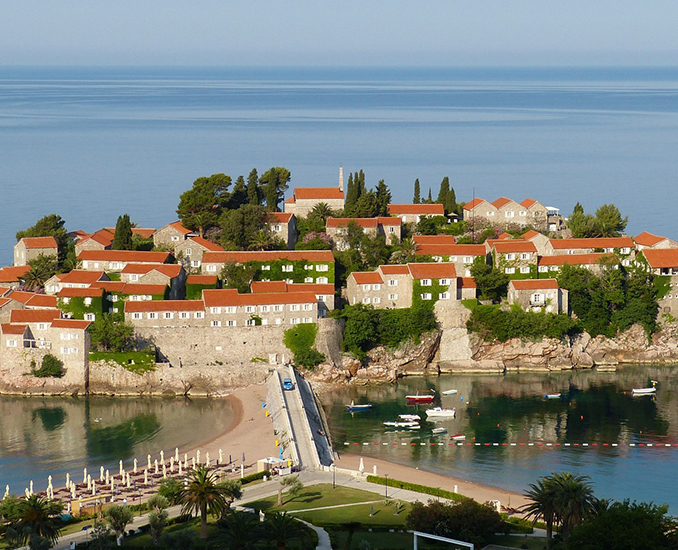 Day 2: Do not miss out on the Bay of Kotor

The Bay of Kotor has got a history, beauty, and charm only seaside villages and medieval towns can have. With beautiful sea sights and lovely islands rich with culture and history, the Bay of Kotor guarantees a fun day of explorer. Once you get tired of sightseeing, there are wonderful pebble beaches, hidden from the sight, great restaurants where the most delicious traditional seafood is served, and quaint cafes.
Taking a boat trip is highly recommendable!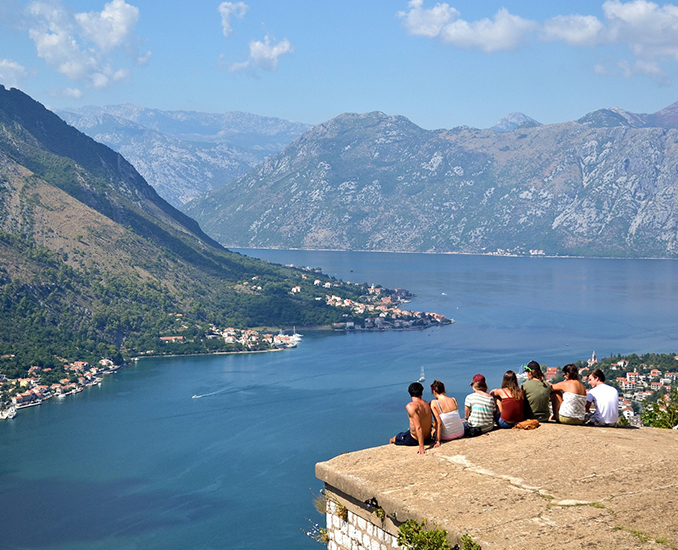 Day 3: For a historic and breathtaking flare visit Cetinje and Lovćen national park
If you want to understand why Montenegrin people are so proud of their heritage, look no further than Cetinje. On your visit to Cetinje, make sure not to miss the last monarch's palace, famous Biljarda which was a royal residence of the historical capital of Montenegro. While on your visit to old Royal Capital, do not forget to visit Lovćen National Park.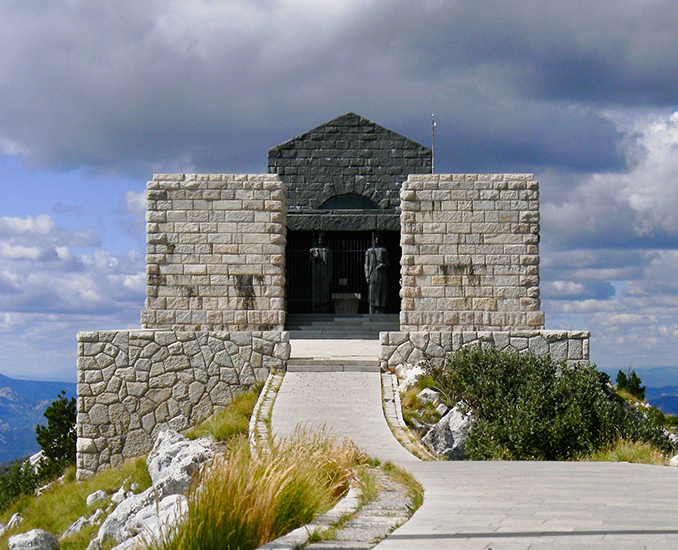 Day 4: Discover gems such as Old Town of Bar and up-and-coming scene in Ulcinj
Definitely off the beaten track, Bar appeals to more intrepid travelers looking for a more authentic Montenegrin experience. The town has a historic old town and palace and possibly the world's oldest olive tree. Enjoy the food and culture of Old Bar, take a walk through the Bar marina and sit in one of many beach bars.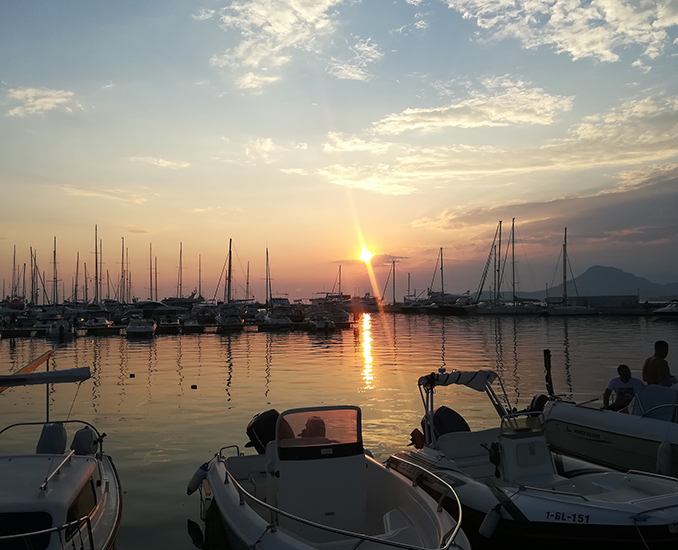 With miles of wide, sandy beaches, beach parties, a kite surfing scene and a reputation as an off the beaten track destinations, Ulcinj attracts intrepid travelers from all over the world. It is an undiscovered gem, that celebs like Rita Ora and Lewis Hamilton have recently visited.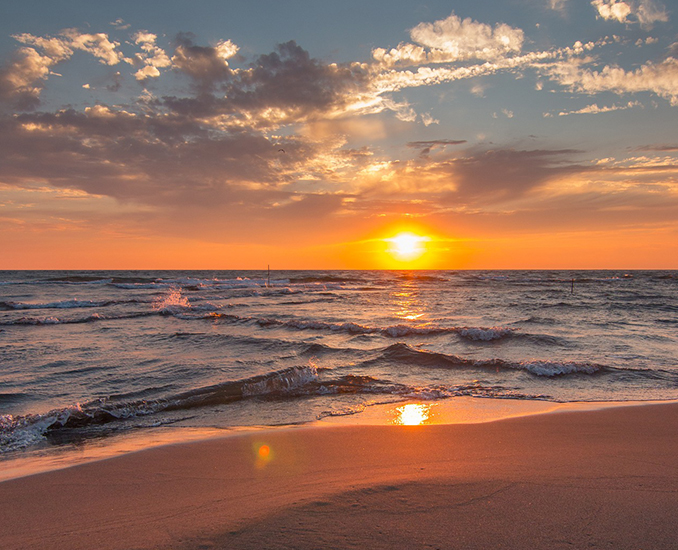 Day 5: Take a day trip on Skadar lake Crnojevića River
Considered to be the largest lake on the Balkan Peninsula, Lake Skadar offers sightseeing of rare birds, and to visit wonderful islands and beaches. Make sure you rent a boat and spend day cruising through the island. Combine your tour with a fish meal caught by the locals and try their wine and rakia.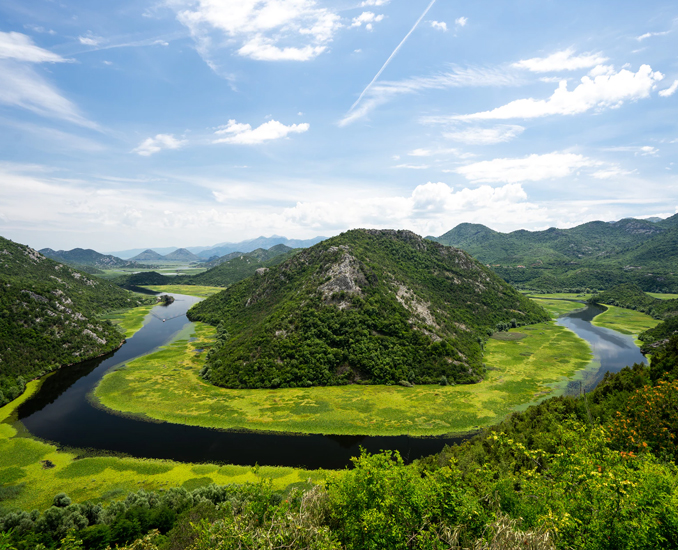 Day 6: On your way up north, visit Ostrog Monastery and Piva lake
Ostrog Monastery is known as a miracle of human and nature interaction. The pearl of Montenegrin spirituality which is visited by more than a hundred thousand pilgrims from around the world and of travellers of all religions every year.
You could either walk all the way up to the monastery or park the half way.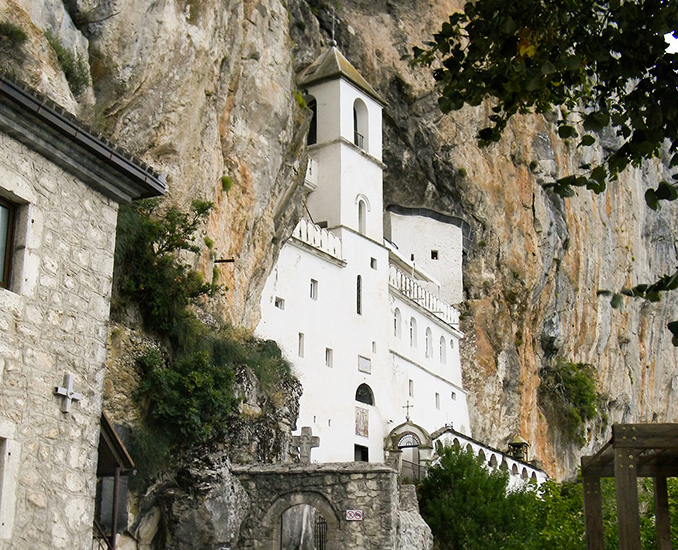 On your way up north, do not miss a chance to visit Piva lake. This artificially made lake, holds a story or two as an ace up its sleeve, ready to surprise you and take your breath away.
While in Plužine, stop at famous Zvono and try one of their many specialities.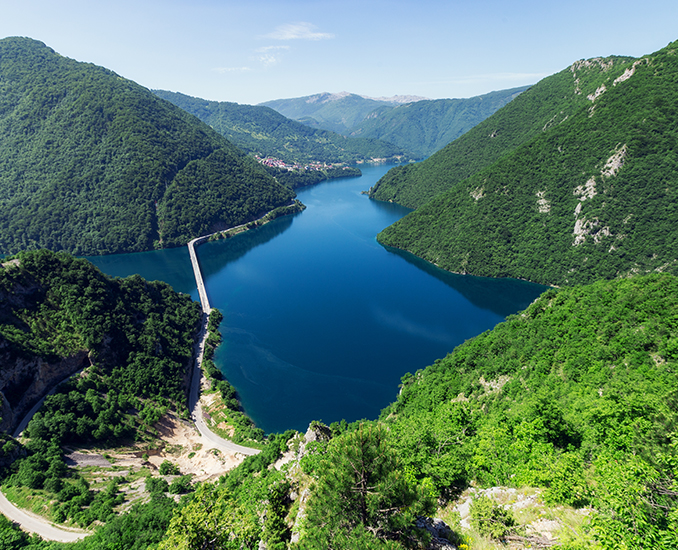 Day 7, 8 and 9: Discover Durmitor national park and go rafting on Tara river
Need we say more about Durmitor national park, and not to mention Tara river that has the deepest canyon in Europe and fifth deepest in the world (right after the Grand Canyon in Arizona).
Spend three days hiking in Durmitor and rafting through Tara canyon , eating Montenegrin famous mountain food, or walking around the infamous Black Lake. These memories will last you a lifetime.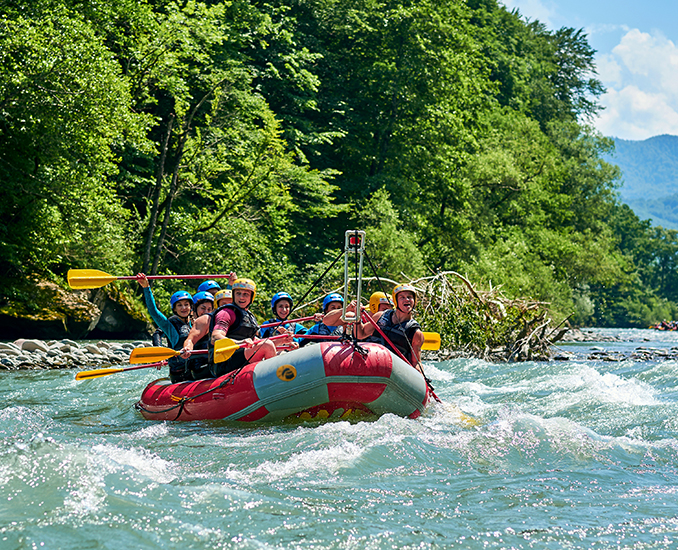 Day 10: Spend a night in a lovely town of Kolašin and visit national park Biograd lake
Last but not least on our list is Kolašin town and the national park Biograd lake. After adventurous and adrenaline spiking Durmitor and Tara river, spend a day and a night exploring a peaceful, yet colorful town of Kolašin, go for a walk around Biograd lake - the last remaining rainforest in Europe. Do not miss out on kačamak (pronounced as kachamak) and get ready for your return to reality.

By now, surely, you are checking for available airplane tickets, thinking late August, maybe September would be the best time to visit. You couldn't be more right! Here at Terrae Car we are ready to welcome you.
Stay tuned for the detailed day by day tour guide of our itinerary for the road trip through Montenegro.
Until next time!

07.29.2021, {lg_by}

We present to you a Guide to Kotor Bay - legends of the Boka. Eager to discover what treasures the Boka hides. View more