Guide to Budva
{lg_Posted} 06.30.2019, {lg_by}
Your Guide through Montenegro's poster child of tourism - Budva. Here are a couple of things on where to go, what to see, where to eat in Budva. Enjoy!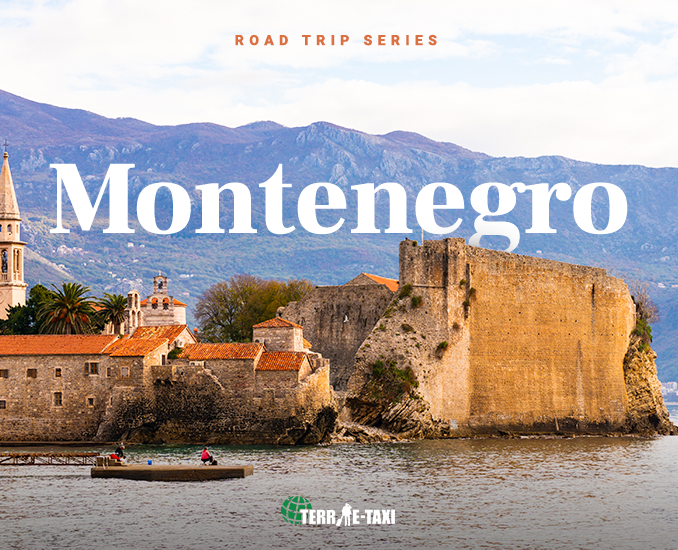 Welcome to the first Guide in our Road Trip Through Montenegro series. On the very first day of your stay in Montenegro, we assumed you would prefer to relax during the daylight and rest from your travels, but that by night you'd crave some fun, therefore we are taking you to Budva!
Of Montenegro's seemingly never-ending chain of picturesque coastal towns, Budva is by far the most popular. Filled to the brim with bars, restaurants, and limestone houses, Budva's Old Town, even though somewhat smaller, is almost as pretty as the one in nearby Kotor, and there's plenty of fun to be had on the beaches, as well as at the seafront bars which pop up in the summer.
So, ready to embark on an adventure?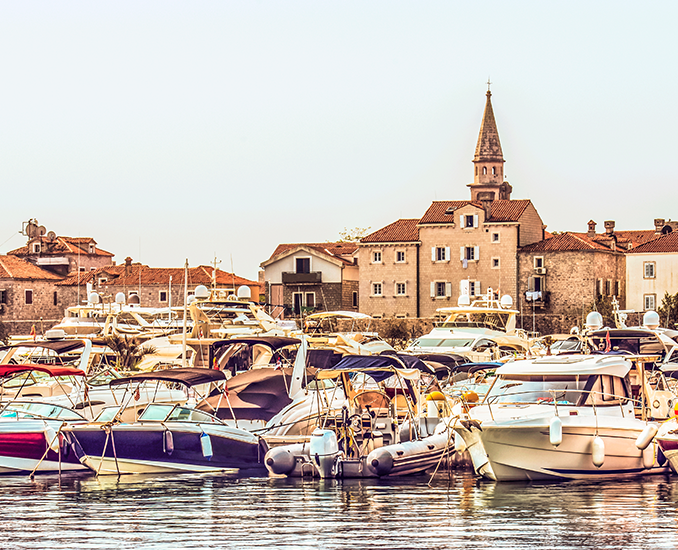 How to get to Budva
Travel by plane
If you have done some research on Montenegro, you have discovered that it hosts two airports - one nearby its capital Podgorica (roughly 65 km from Budva), and the other on the seaside next to the lovely coastal town Tivat (about 20 km from Budva).
Neither of the airports is in the immediate vicinity of Budva, but are indeed in its close proximity.
Depending on the flight connections, you might choose to fly to one airport or another, however, due to its transport infrastructure, there are no easy and convenient train lines to Budva. Although, you might choose a bus transfer and if so, be our guest, however, we strongly advise against it. Buses in Montenegro are not known as a quick and smooth transport option, but rather a slow, quite inconvenient and rarely air-conditioned one.
But not to worry we've got your back!
Whether you prefer a car transfer or rent a car, here is all the info you need.
Travel by car
In case you prefer more scenic travels and love crossing miles of the road, then you'll be happy to hear that Montenegro is connected with the rest of Europe by the E80.
Should you wish to travel from Dubrovnik to Budva, the travel distance is 94 km including the ferry crossing between Lepetani to Kamenari. In case you prefer driving along the Kotor Bay, your travels will be prolonged by roughly 30 km.
There are two roads leading from Podgorica to Budva. One is via the Royal Capital Cetinje and is roughly 60 km, while the other is via Bar. Both roads have the travel time of 1h and 15 min.
At last, in case you are coming to Budva all the way from the south - Ulcinj or Albania, there is a scenic - by-the-sea road leading to Budva as well.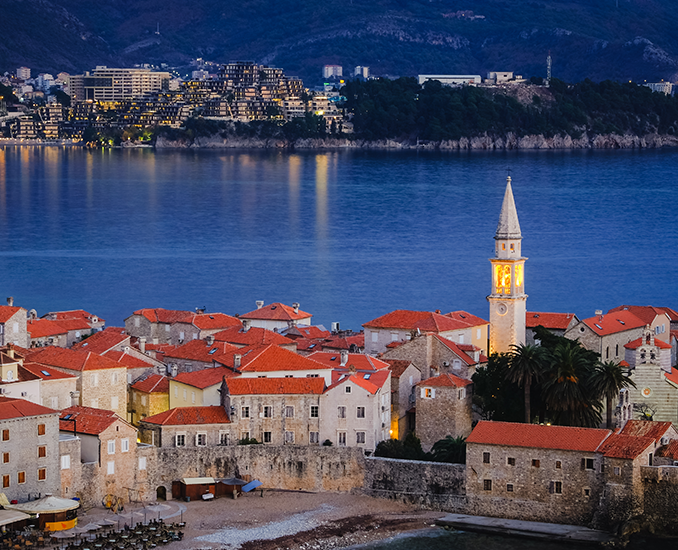 Where to stay in Budva
When looking for accommodation in Budva, Budva accommodation and Airbnb Budva is where you'll find all the necessary information.
Here are some pointers and our recommendations:
If you are traveling on a budget, your best pick would be Montenegro hostel situated within the Old Town. The best part? It's right in the eye of the storm, i.e. all the attractions, history, beaches, shops, cafes, and restaurants are within walking distance!
However, if you are seeking a tad bit of luxury check out our list:
A quaint little hotel situated in the midst of the Old Town. Hotel Astoria's modern rooms offer an exceptional view to its guests. The interior is decorated in the art deco style, offering an elegant and sophisticated look. The hotel has a summer terrace and a library at the venue. If you are a fan of lawn or table tennis, Hotel Astoria offers this too to its guests.
Sail away in sensational Avala Resort & Villas, an impressive contemporary hotel, just a few steps away from the bustling old city and yachts marina. This beachfront design architecture hotel anchors the historic Budva, where the beaches and port meet the timeless Adriatic Sea. A unique location for modern urban travelers, visiting Montenegro.
Splendid Conference and Spa Resort hotel have 322 superior rooms, most of them with sea view, as well as 4 Junior and 13 Wellness suites, a Penthouse and a Presidential suite for VIP guests. Hotel Splendid is situated 2 kilometers from the Old Town Budva - right at the seafront, with its own private beach.
Aman Sveti Stefan is divided between Sveti Stefan island and Villa Milocer on the mainland. While the island and its facilities are open seasonally from 1 May to 15 October, Villa Milocer and the Aman Spa on the mainland remain open year-round.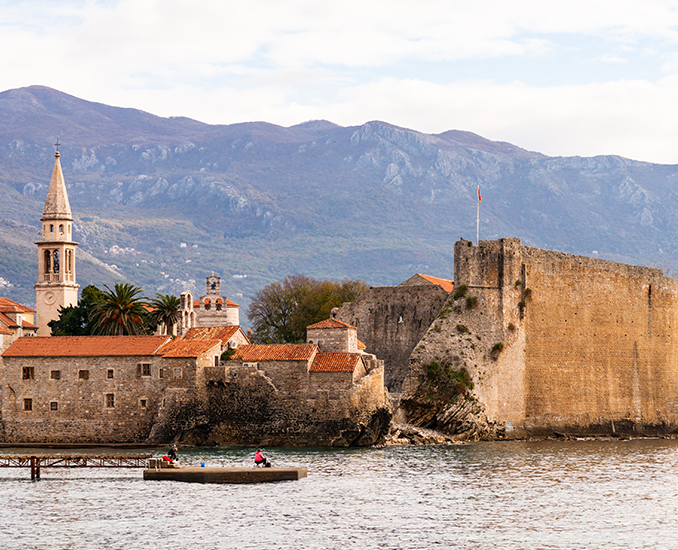 What to see in Budva
Depending on the location of your accommodation, we recommend starting your day with a coffee or a fresh pressed juice in one of the Old Town's charming cafes in a natural shade of palm trees and other Adriatic native greenery. Afterward, head to the Citadel, where besides breathtaking views of the Old Town and the rest of Budva, St. Nichola's island, you'll have a chance to visit the museum.
While the museums might be small in size, they sure boast a plethora of stunning artifacts dating back to 200-300 BC, and it is worth your time to visit a couple of them. After all, you'll discover that Budva is one of the oldest settlements across the whole of the Adriatic coast with documented references of the town dating back to the 5th century BC. There are traces of the presence of both Ancient Greek and Roman settlers in the area. Some scholars believe that the old town in Budva was originally an island with a build-up of sediment eventually creating a sand isthmus and joining the island to the shores of the Adriatic coast.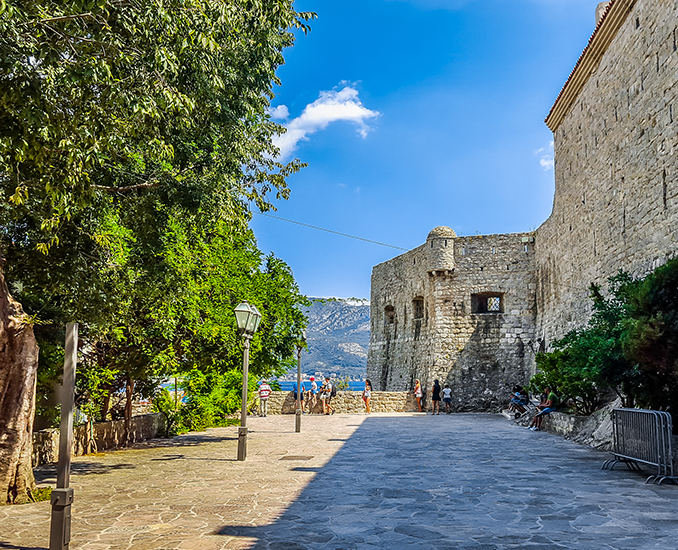 Podostrog Monastery
From Podmaine Monastery, a walking track leads up the mountains for 2km to the fortified Podostrog Monastery. This was once a residence of Montenegro's Vladikas (prince-bishops). It was here that Petar II Petrović Njegoš wrote The Mountain Wreath and also here that his predecessor Danilo is said to have instigated the savage events that inspired it. The complex's smaller church dates from the 12th century and the larger from the 18th. Look above the door for an engraving of the double-headed Montenegrin eagle holding a snake in its claws.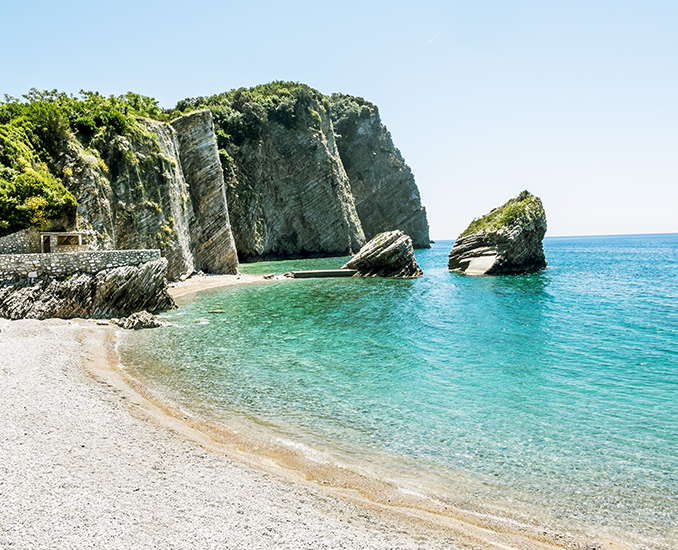 St. Nicholas Island
Known locally as 'Hawaii', Sveti Nikola is Montenegro's largest island, stretching to nearly 2km. Fallow deer wander about on this uninhabited green spot, which is only a nautical mile away from Budva or Bečići Beach. Its rocky beaches make it a popular destination in summer when taxi boats regularly ferry sunseekers to and fro; those leaving from Slovenska Plaža charge about €3 per person each way (charter your own for €15 to €20).

The best beaches: Where to swim and sunbathe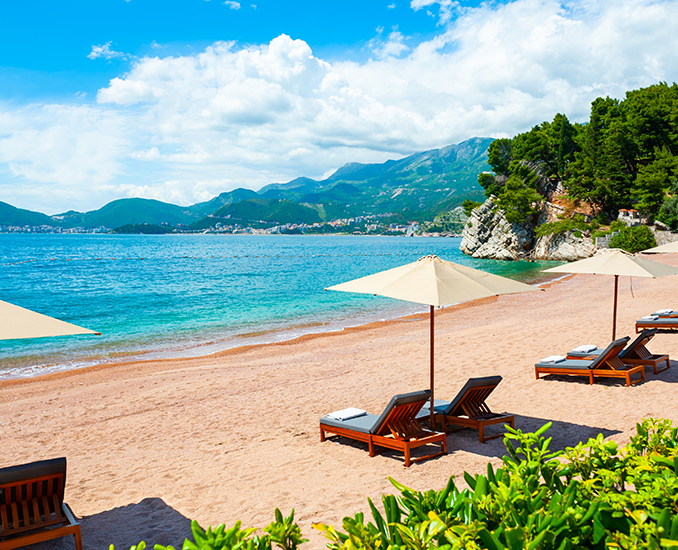 The Budva coast is 21 kilometers long and is home to a number of picturesque beaches – it is also among the most beautiful in the world. Most of the beaches are pebbly and sandy, and each of them is stunning in its own way. The most popular beaches in Budva are:
Jaz – a long, sandy beach located 2.5 kilometers north of Budva and ideal for camping.
Mogren – a small beach (350 meters long) right next to the Old Town, made up of two smaller beaches and known for its extraordinary sand.
Milocer - built as a royal hideaway in the late 19th century, this marvelous gem, hides in between the cheddar forest and is located near St. Stefan.
Guvance – also known as the Small Beach, located between Budva and Becici, with a café bar ideal for enjoying the sunset.
Becici – located on the coastal town of Becici, and popular for paragliding.
Kamenovo – a small beach with clear, turquoise waters, featuring restaurants and well as secluded swimming spots.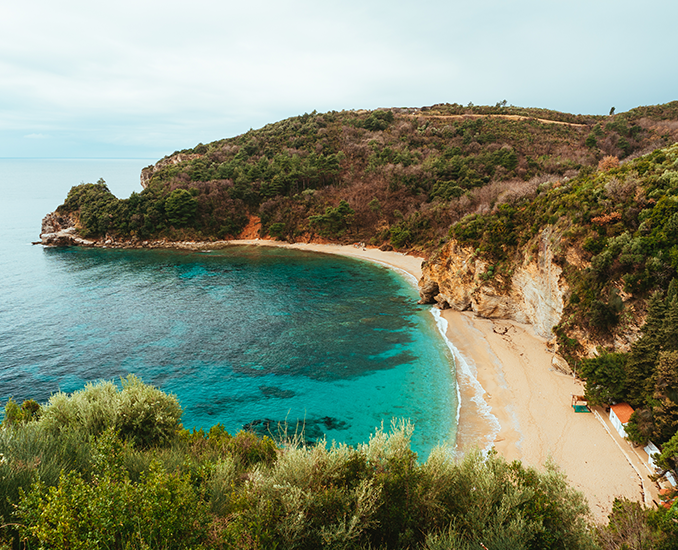 Where to eat in Budva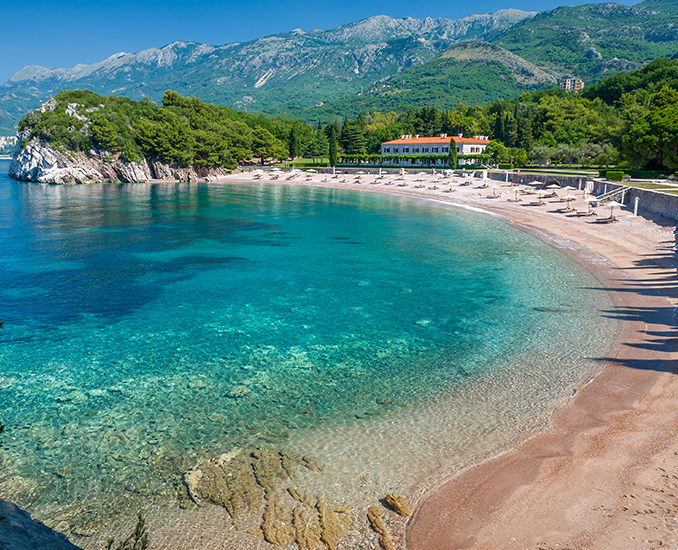 Before we tell you where to eat, a heartfelt 'yes' goes to seafood as the most preferable food choice.
Here are a few restaurants to check out:
Jadran / Kod Krsta
A family-owned restaurant offers a charming atmosphere, excellent food and a table on the beach. Situated at the beginning of the Slovenska beach, near Old Town, this is a place to check out. Bonus tip: might not seem fitting, but there is a rip-roaring bikers' bar out the back.
Olive
Olive is an upscale Mediterranean restaurant about 15 minutes south of Budva town in Sveti Stefan. This is the perfect place to get out of the busy life of Budva and have a special meal.

Nightlife in Budva
At last, the day has been long and by now you have walked, swam, sunbathed, had coffee or fresh pressed juice, eaten in one of the many cafes, and you are ready to go and witness the infamous nightlife in Budva.
Make Jeff or Casper (both located in the Old Town) your first stop. After a few drinks, call a cab (our Terrae Taxi is always a safe choice) and head to the open-aired club Top Hill.
Have fun!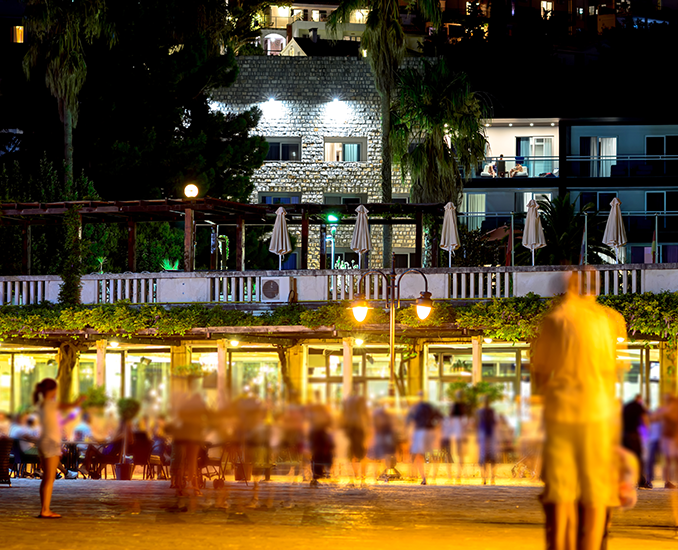 P.S. in case you have missed our first installment of the Road Trip through Montenegro series, click here to read.